30 minutes ………………….. starting from $XX
60 minutes ………………….. starting from $XX
90 minutes ………………….. starting from $XX
Dual Exfoliation treatment
The Dual Exfoliation Treatment is Aveda's latest advancement in non-invasive, skin-renewing treatments. Using innovative techniques, this treatment combines Aveda's naturally derived mechanical and biochemical exfoliation methods into one powerful service that transforms and rejuvenates the skin through the process of dual exfoliation. In a clinical study, the Dual Exfoliation Treatment achieved better results than a combined microdermabrasion/30% glycolic peel treatment in both immediate smoothness and radiance, plus significantly better results in smoothness, radiance and skin tone one week later. Experience the rejuvenating power of plants and minerals to help skin to look and feel its best.
Botanical Kinetics Energizing Eye Treatment ™
See your eyes come alive with the vital energy of plants and massage movements inspired by ancient healing. Botanical Kinetics Energizing Eye Creme revitalizes eyes by helping reduce the appearance of under-eye circle and puffiness with licorice root and coffee bean extracts. Gentle activation of specific energizing pressure points helps energize the look of skin around the eyes.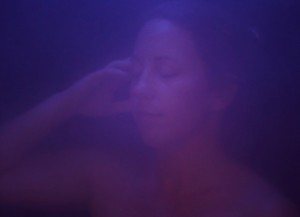 Massage Therapy

| | |
| --- | --- |
| Swedish Massage (30/60/90 min) | $55/75/105 |
| Deep Tissue Massage (30/60/90 min) | $60/90/120 |
| Hot Stone Therapy (75 min) | $115 |
| Prenatal Massage (30/60 min) | $55/80 |
| Reflexology (30 min) | $45 |
| Couples Swedish Massage (60/90 min) | $160/220 |
| Stress Fix Body Massage combines aromatherapy, acupressure, Swedish and deep tissue (30/60 min) | $57/85/125 |
| Massage Enhancements | |
| Customized Aroma Therapy | $10 |
| Customized Chroma Therapy | $10 |
| Customized Sound Therapy | $5 |
| Sore Muscle Soak (20 min), with massage | $20/$10 |
| Steam Therapy (20 min), with massage | $20/$10 |
| Sauna Therapy (20 min), with massage | $20/$10 |
| Body Treatments for detox or Skin Therapy (incl. water therapy) (90 min) | $125+ |
| European Bath Ritual (20 min) | $20 |
| Native American Bath Ritual Detox | $20 |
Body Treatments

| | |
| --- | --- |
| Caribbean Therapy Body Wrap (75 min) | $125 |
| Aqua Body Polish (75 min) | $95 |
| Rosemary Mint Body Wrap (60 min) | $85 |
| Detox Body Treatment (70 min) | $120 |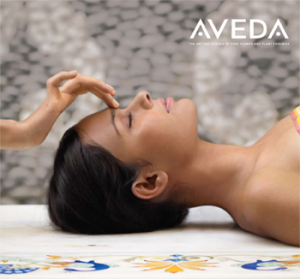 Esthetics
Aveda Facial
$85
Aveda Facial with peel
$95
Quick Lift Facial
$65
Teen Facial
$55
Microderm Abrasion
$90
LED Light Therapy (30 min)
$75
(Alpha-Beta) Peel
$65
Eye-Lash Extensions
$195
Bridal Makeup Application
$55
Makeup Application
$35
Lash or Brow Tint
$17
CACI non-surgical facelift
$135
CACI non-surgical facelift
(package of 10 sessions)
($351 Savings!)
$999
CACI Ultrasonic Exfoliation
$150
CACI Ultrasonic Exfoliation
(package of 6 session)
($225 Savings!)
$675
CACI Ultimate Package
(includes 10 sessions of non-surgical
facelift and 6 ultrasonic exfoliations)
($751.00 savings!)
$1499
Body Waxing & Tinting

| | |
| --- | --- |
| Initial Brow Design or Reshape | $18 |
| Brow Maintenance | $18 |
| Lip, Chin, or Cheek Wax | $15 |
| Lip/Brow | $30 |
| Bikini/Brazilian | $30/$67+ |
| Full Leg with Bikini | $75+ |
| Half/Full Leg | $35/$55+ |
| Half/Full Arm | $25/$35+ |
| Underarm | $20+ |
| Chest or Back | $50+ |
| *note: hair must be 1/4 inch in length before waxing | |