At Sonrisa Salon & Day Spa we truly believe we serve the best clients in the world. We strive to create a relaxing environment and  Sonrisa's dedicated staff are here to make your visit the best possible. Come experience the Sonrisa difference.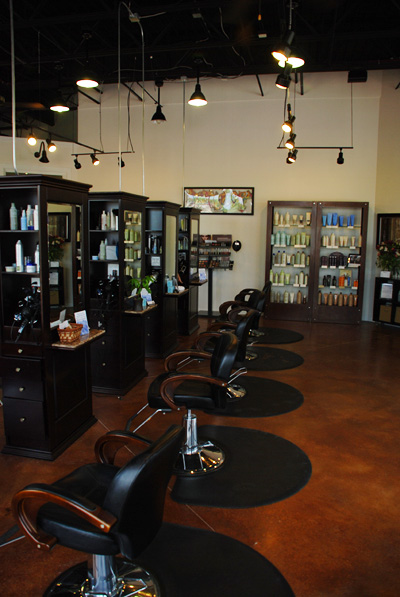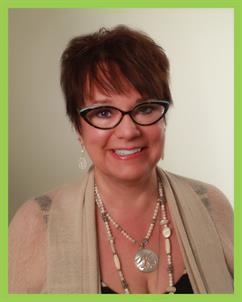 Karen
Owner
As the co-owner of Sonrisa Salon & Day Spa, along with her daughter, Karen provides wellness coaching and wellness plans for individuals or groups. She also coaches individuals or groups with health challenges. She provides personal growth and energy balance coaching for individuals and groups, career and life transition coaching, healthy communication for couples, employees and work teams and leadership coaching for area business owners and entrepreneurs.
Sonrisa Day Spa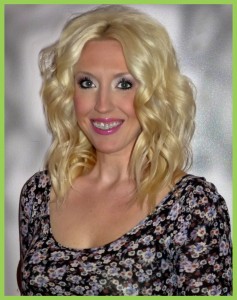 Chelsea
Esthetician/Spa Manager
Chelsea has been with Sonrisa for seven years and is an experienced esthetician providing a full range of services including facials, full body waxing, microdermabrasion, gel polish, manicures, pedicures and brow/lash tinting. She specializes in Aveda facials, Brazilian waxing and brow tinting along with make up applications. Chelsea is a Cidesco Internationally Certified esthetician and Sonrisa's spa manager.
Sonrisa Day Spa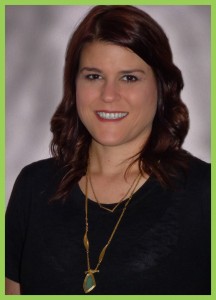 Amy
Esthetician
Amy has more than 12 years of experience as an esthetician including 10 years with Sonrisa. She provides a full range of skin, nail care and waxing services. She is certified by Cidesco International as a facial expert and also specializes in lip, brow and full body waxing along with Aveda manicures, pedicures and gel polish services.
Sonrisa Day Spa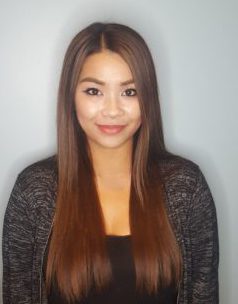 Kathy
Nail Technician
Kathy joins Sonrisa with over 7 years of nail experience. Kathy"s services include natural and gel manicures and her favorite service is pedicures. In her free time, Kathy enjoys fashion and spending time with her family, friends and her fiancé. Book your appointment and enjoy our new eco-luxury manicure and pedicure products.
Sonrisa Day Spa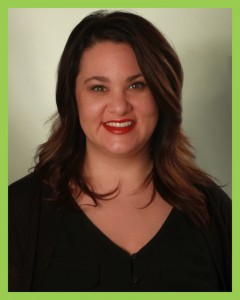 Amanda
Stylist
Amanda has 14 years of experience with Aveda salons and specializes in precision cutting and advanced coloring and the products to support your look. She is the Aveda education manager and a lead stylist for Sonrisa and has served as a mentor and manager during her career in the salon industry.
Sonrisa Day Spa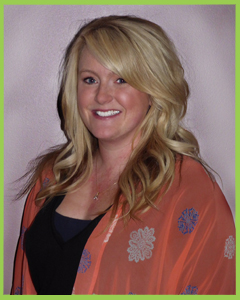 Kim
Stylist
Born and raised in Wichita, Kansas and is new to the Kansas City area.
In her free time, Kim loves spending time with her husband and son, exploring Kansas City and what all it has to offer. Kim attended the Aveda Institute of San Antonio Texas, where she gained a tremendous amount of knowledge of Aveda's products. Kim enjoys highlighting on all different hair types, but blonde hair is her specialty. She also enjoys teaching others how to add volume and on styling. Kim's overall passion, is making others feel good about themselves inside and out.
Sonrisa Day Spa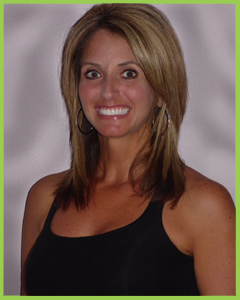 JoAnn
Stylist
Joann is an experienced master stylist with over 20 years of experience providing a full array of hair services. She is an expert in advanced color techniques and highlight services. Joann also specializes in custom cut and services for women with long hair. Joann is an Aveda product expert providing comprehensive advice for clients to achieve and maintain their desired look.
Sonrisa Day Spa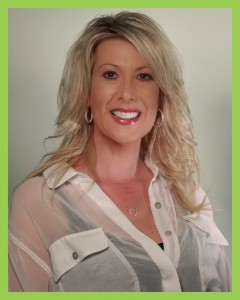 Kelly
Stylist
Kelly has been with Sonrisa since 2008. She is a Master Stylist with 18 years of experience in the hair industry. Kelly specializes in custom hair coloring, 2 dimensional and foil highlights and lowlights. She is also an expert in color corrections, precision hair cutting, men's cuts and eyebrow arching. She finds the best style, cut and color based on the client's individual hair type and desires. She is committed to professional consultations and excellent customer service.
Sonrisa Day Spa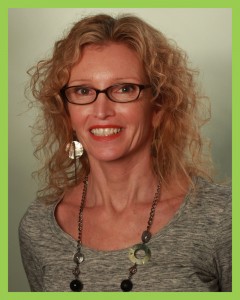 Rhonda
Stylist/Esthetician
Rhonda is an expert hair stylist and esthetician with over 20 years of experience. The former owner of Spa St. Martin in Parkville, Rhonda provides a wide range of services including haircuts and color, brow/lip waxing and Aveda facials. Microcurrent non-surgical face-lift and LED light therapy are areas of expertise for Rhonda.
Sonrisa Day Spa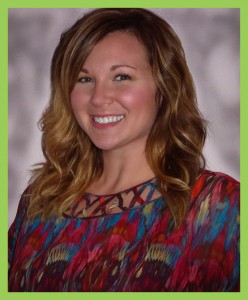 Tara
Stylist
Tara is a master hair designer and stylist with 13 years of experience. She provides a comprehensive array of services to her clients with any style or length of hair. She is an expert in hair color services including low lights and high lights and she and specializes in precision cutting. Tara received her training from the Aveda Institute and believes in providing a comprehensive consultation so that she can understand and provide the specific look the client has in mind.
Sonrisa Day Spa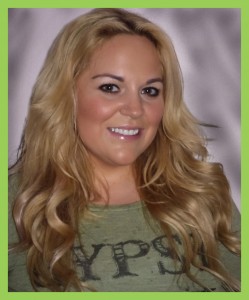 Erin
Salon Manager
Erin Moen Master Stylist is new to Kansas City but not new to Aveda. She believes in a strong consultation for the best results. Erin specializes in color correction, color trends, blonding, bridal styling and make-up. She loves keeping her clients excited by offering customized color ideas for each individual. Erin is our salon mentor and educator for the staff. Outside of work she enjoys doing yoga, painting, walking her 2 English bulldogs Dunkin & Duds, and working together with her husband on Photoshoot ideas.
Her favorite saying is "Be your own kind of beautiful," because "I believe your inner beauty is what makes you shine." She hopes to be your hair artist and looks forward to meeting you.
Sonrisa Day Spa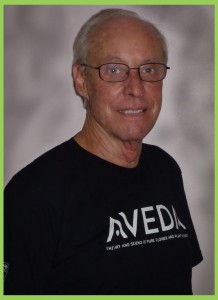 David
Stylist
David has been in the industry for 40 years and has seen trends come and go and come back again. His passion is creating the perfect cut to meet your styling needs. His favorite AVEDA products are phomollient styling foam, light elements defining whip, confixor liquid gel, air control hair spray and volumizing tonic.
When David is not cutting hair he enjoys fly fishing and being outdoors.
Sonrisa Day Spa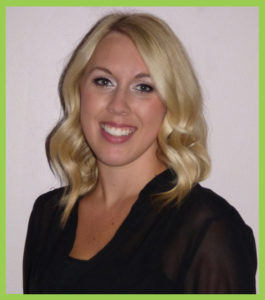 Lauren
Master Stylist
Lauren is a master stylist with 7 years of styling experience. Her favorite Aveda styling product is Pure Abundance Style Prep and her favorite service is hair color. She is an expert in color formulation and correction. Lauren is passionate about being a new mother to her infant son and nurturing her clients.
Her favorite part of her service is watching her clients relax and enjoy the transformation.
Book your appointment with Laura Wednesdays, Fridays and Saturdays.
Sonrisa Day Spa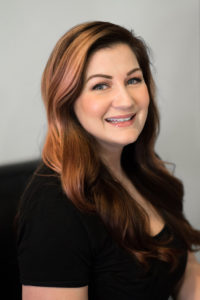 Liz
Stylist
Liz is back with us again as a triple threat, Stylist, Esthetician and Makeup Artist. Liz strives to ensure the protection of the integrity of your hair and skin.
One of her favorite products is Aveda Dry Shampoo and she loves Kevin Murphy color and hair styling products.
Liz enjoys working out and staying current with hair and makeup trends. In her spare time she enjoys spending time with her husband, children and fur baby Ozzie.
Sonrisa Day Spa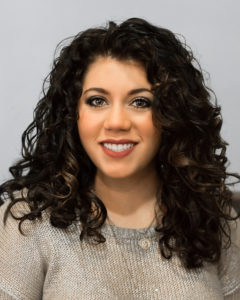 Ferrara
Stylist
Ferrara is truly a master stylist, even though her specialty is curly hair she is a shining star with all types of hair. Ferrara is a scholar in the hair world, being in the industry since 2011, where she graduated from Paul Mitchell - The School, where she held honors status Ferrara continued her education with a one-year internship to hone skills beyond the standard. Combining this with her unrequited self-movtivated continuing education that includes many classes from top brands such as DevaCurl, Kevin Murphy, Hot Heads, and much more. Ferrara's objective is to achieve her client's wishes while maintaining the health and integrity of the hair. Her favorite part of the service is seeing the joy of her clients face at the end.
Sonrisa Day Spa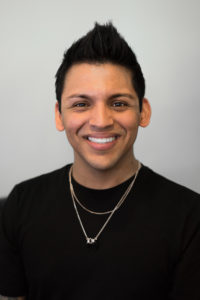 Manuel
Massage Therapist
Manuel is the newest member of our team. He graduated from Wellspring School of Allied Health and Wellness with over 900 hours of hands on education and training. He wanted to get involved in this field because he loves the holistic approach it entails and the benefits of healing therapeutic touch.
He specializes in Hot Stone and Deep Tissue techniques. His favorite product at the salon is our Aveda Stress-Fix Relief.
When he is not at the salon he is busy taking care of his Boston Terrier, Harley. His favorite hobbies include reading, long distance running and going to the gym.
Sonrisa Day Spa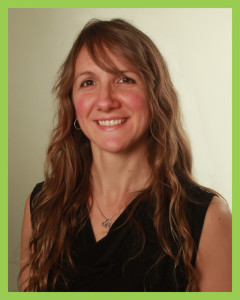 Jodi
Massage Therapist
Jodi has extensive massage therapy training. She specializes in deep tissue Esalen method, trigger point, Swedish Massage, hot stone, and aromatherapy treatments. Jodie has a strong background of working with Chiropractors, in massage therapy for those who have been injured. Outside of work Jodi enjoys spending time with her children, family and friends. Clients appreciate her warmth, humor, compassion and expertise. Jodi will customize a stress relieving massage experience for you.
Sonrisa Day Spa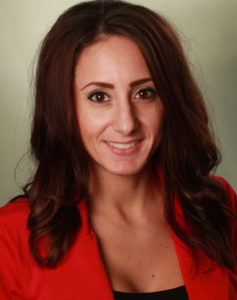 Kim
Massage Therapist
Kim is back at Sonrisa providing massage therapy services. Kim's favorite service is deep tissue massage. Kim is interested in fitness and is an avid sports fan. Kim loves to spend time with her family especially her new baby boy.
Sonrisa Day Spa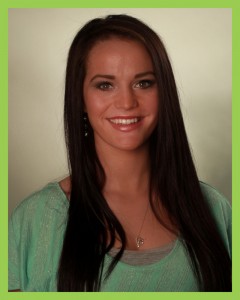 Heather
Appointment Coordinator
Heather joined Sonrisa as an Appointment Coordinator in 2014 with more than 3 years of experience in the beauty industry. A high energy specialist in client services, Heather has developed a passion for applying what she learned about the health, beauty and wellness fields to help ensure Sonrisa's clients are well cared for and satisfied with their services at Sonrisa.
Sonrisa Day Spa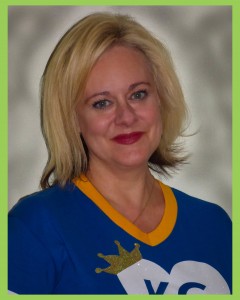 Tracy
Salon and Spa Coordinator
Tracy is the Salon and Spa Coordinator for Sonrisa. She is a licensed massage therapist with a wealth of experience in the industry. Tracy is an Aveda product specialist focused on providing clients the right products to meet their needs. She is also Sonrisa's event planner specializing in booking groups or parties for services and celebrations.
Sonrisa Day Spa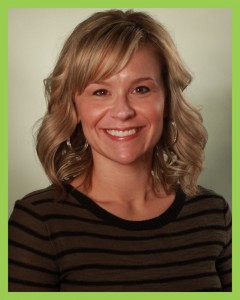 Shannon
Executive Assistant
Shannon joined Sonrisa in 2008 and serves as the Executive Assistant to the owner. She is a certified cosmetologist and possesses over 10 years of experience in the beauty industry. Shannon specializes in providing superior customer service to Sonrisa's clients while managing many of the company's business processes.
Sonrisa Day Spa